FONDERIA CARROCCIO S.r.l.
OUR HISTORY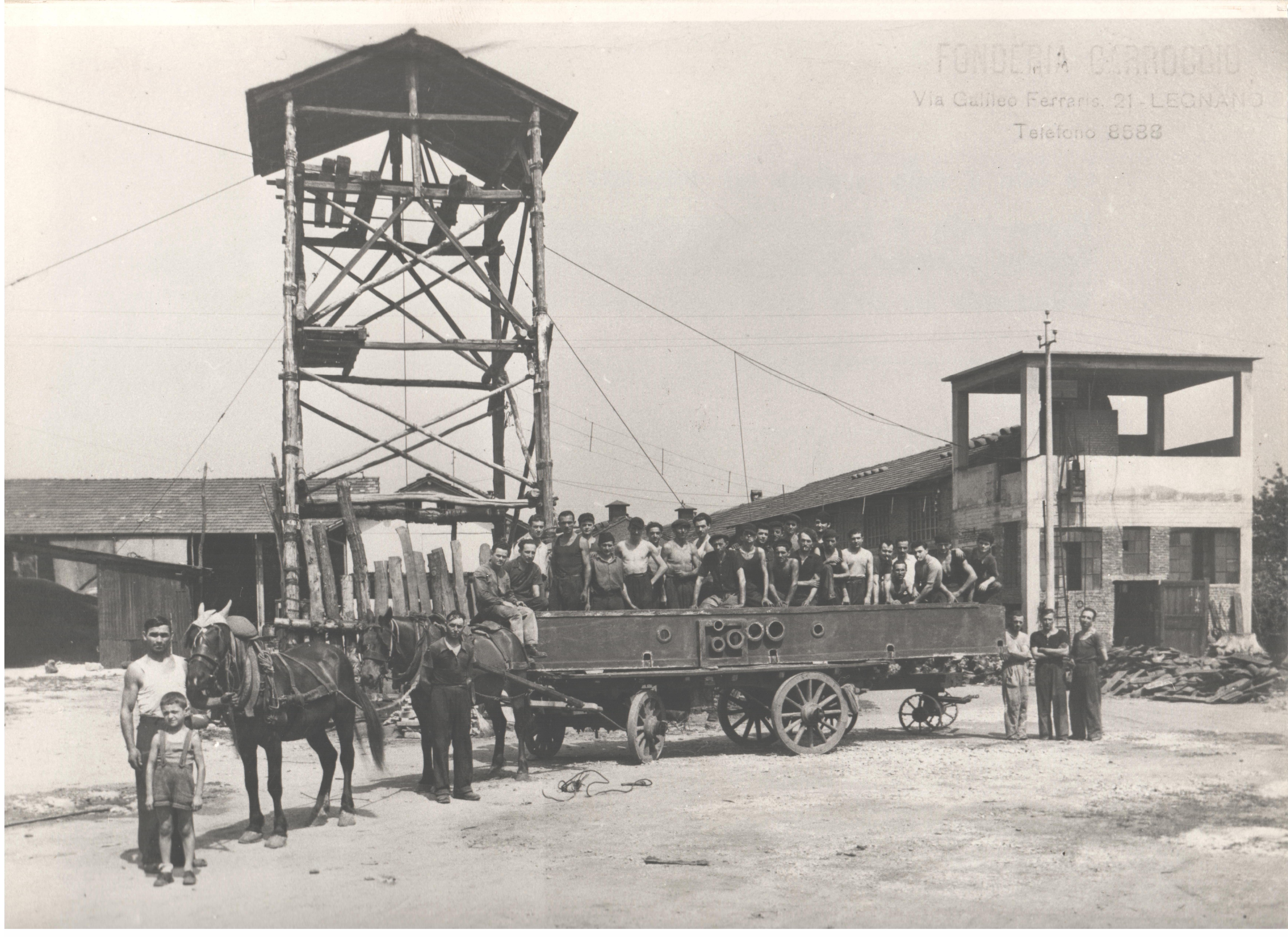 The Oldrini family is enrolled in law in the history of the Legnano's foundries.
In the twenties, grandpa Giuseppe, employee at Fonderia Pensotti, founded, with his brother Filippo, Fonderia Fratelli Oldrini.
In 1946 Michele and Virgilio, Giuseppe's sons, founded a new company, named

Fonderia Carroccio

. They were tough years, the ones of postwar period and reconstruction, but with entrepreneurial and sometimes adventurous spirit the two brothers laid the foundations for the growth of the new Company.
In the seventies
, a change in the company's management, that saw the establishment of Osvaldo and Maurizio brothers togherer with their cousin Carla, pushed
Fonderia Carroccio
to a decisive breakthrough in automation of the systems and in compliance with environmental.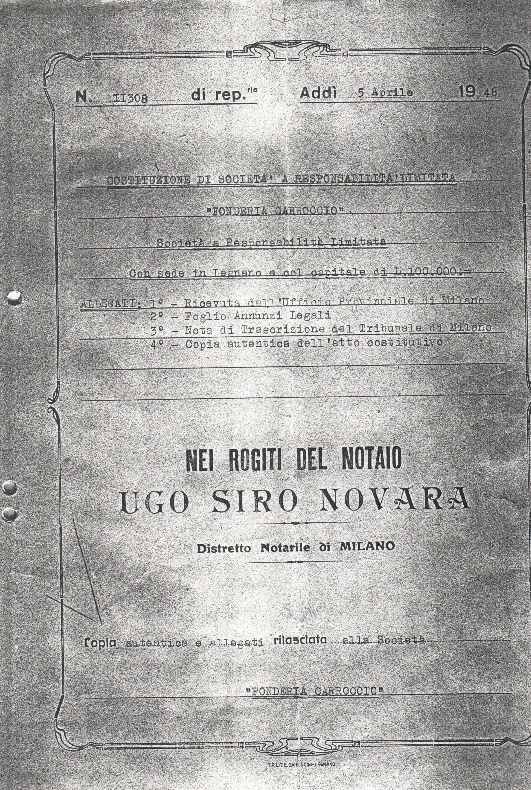 The application of new technologies, obtained by installing electric melting furnaces and an analysis laboratory, allowed to produce, in addition to lamellar graphite cast iron (EN-GJL), an excellent spheroidal graphite cast iron (EN -GJS).
Since 2004, thanks to Alessandro, the production department has been further expanded with the addition of SiMo cast iron (EN-GJS-SiMo), spheroidal graphite cast iron alloyed with Silicon and Molybdenum, thereby acquiring even the marine engine industry's market.
Over the years the company acquired the approved supplier certification for the production of iron castings first and, in 2013, the certification for Quality Management System UNI EN ISO 9001: 2008.
The history of the Oldrini family continues to this day with the 4th generation, in the person of Luca that directs attention to the continuous technological updating, compliance with environmental standards, careful management and collaboration with skilled workers.
This allows today to
Fonderia Carroccio
to reach a leading position in the foundry sector.
Fonderia Carroccio
is a name and a history deeply rooted in Legnano and its past and projected into the future, thanks to the continuous improvement and the insertion of new generations .